"KOREA 2018" Part I & II
KOREA 2018
As part of "Tomorrow"
Time: October 4 – November 4, 2007
Location: Kumho Museum of Art, Art Sonje Center, Seoul
The Long March Project to initiate and mediate a conversation between North and South Korean Art Historians October 4, 2007, Seoul, Korea
as part of the exhibition "Tomorrow", Kumho Museum and Artsonje Center October 4 – November 4, 2007
"Long March Project – Korea 2018" is the first platform of discussion for a major ongoing project that aims to project a future destination where boundaries, limits and cultural divides are sympathetic to the necessity of subversion and open regard. For "Korea 2018" invited participants will be asked to imagine their arrival in a time zone of future speculation, where oppositional politics and historical spectacle concerning ideas of North and South are no longer a given praxis of cultural, social or artistic engagement.
"Korea 2018" is a confidential, creative meeting of minds. Art historians, writers, artists and filmmakers, from both sides of the present day Korean divide, have been invited to take part in what aims to be the beginning of a continuing dialogue, where issues such as the juncture between education and art; the definition of the 'contemporary'; and the relationship between social politics and artistic production shall be on the agenda.
Initiated and mediated by the Long March Project, "Korea 2018" will be first launched in Seoul as a part of the exhibition "Tomorrow" at the Kumho Museum and Artsonje Center (October 4 – November 4, 2007). Conceived as a "multi-local conversation rather than a traveling show," the exhibition "Tomorrow" grew out of a response to the numerous tendencies and techniques of the state in appropriating cultural and artistic purposes for particular itineraries and agendas. How are these negotiations reproduced within particular geographies, what spaces exist for re-imagining the possibilities that these influences put into play for the future? The exhibition seeks to bring together a broad perspective of views from around the world outside of the frameworks of state of market, proffering an alternative framework for cultural exchange and creation.
Long March Project, acting as the mediator for this discussion about a "Korea 2018", seeks to reinforce that it is through an understanding of how knowledge structures are produced and thus provide social meaning that society discovers a roadmap in which to act, give opinion, and seek improvement. This in itself is a new kind of social progress that enables artistic creation. This meeting recognizes the authority of culture as a fundamental visual economy to which all other avenues of human production feed and interacts. This perspective embraces the existence of culture as essential to the development of future social and political initiatives, seeking to go beyond the boundaries of art formally inscribed by the format of exhibition and display.
"Korea 2018" is a departure point for further discussion, exploring and negotiating methods of understanding that make knowledge about socialism, art, history, the present and the future possible. By undertaking this conceptual journey, by positioning a perspective grounded in an inevitable moment of the future, by resonating this experience with an awareness of the realities of the past, while also possessing a concurrent sympathy for the varied and parallel situations of the present – this complex interstice of time and space will hopefully enable a projection of tomorrow where Korea in 2018 is not an impossible ideal, but a productive reality.
Part 1: Meeting between North and South Korean Art Historians
(Private sessions)
Date: Thursday, October 4, 2007
Time: 4:00 – 5:30 pm
Venue: Kumho Museum
This confidential and private meeting is a historic first between North and South Korean art historian(s). It is hoped this discussion would move beyond the presumed language of difference and alterity, transforming a linear past through shared motivations in an eventual unfolding of divisive boundaries — a process empowered by understanding the power of art to communicate. It is hoped the sharing of contextual specificities of artistic production will engage ideas and project new avenues for the development of new methodologies of existence.
The meeting coincides with the opening of "Tomorrow". The historians arrives on site escorted by armed guards and covered with a shawl. The meeting is conducted in Korean and Chinese. However, the historians does not speak face to face – they sit on opposite sides of a dividing wall.
CCTV footage of the hour-long event is played on a live feed to the audience at the opening. The audio documentation, however, will not be released until 2018.
Part 2
Public Meeting with Long March Project
Date: Thursday, October 4, 2007 6:00 - 7:30 pm
         Friday, October 5, 2007 6:00 - 7:30 pm
Venue: Artsonje Center Garden Hanok
This meeting focuses on eliciting responses to the "Long March Project - Korea 2018". Participants are invited to take part in this interactive discussion by registering to speak with North and South Korean participants, mediated by the Long March Project.
The public meeting is split into two sections: a discussion in English with an international panel; and a discussion in Chinese and Korean between Lu Jie and a Korean panel. The meeting is held in a traditional Korean scholar room at Artsonje in order to provide a culturally and artistically stimulating environment in which North and South Korea could find shared ground. By imagining that the meeting was taking place in 2018, after the reunification of North and South Korea, the participants discuss how the reunification have affected society, culture and artistic discourse, thus taking a reversed way of looking at the future and at the present.
Documentations of the Meetings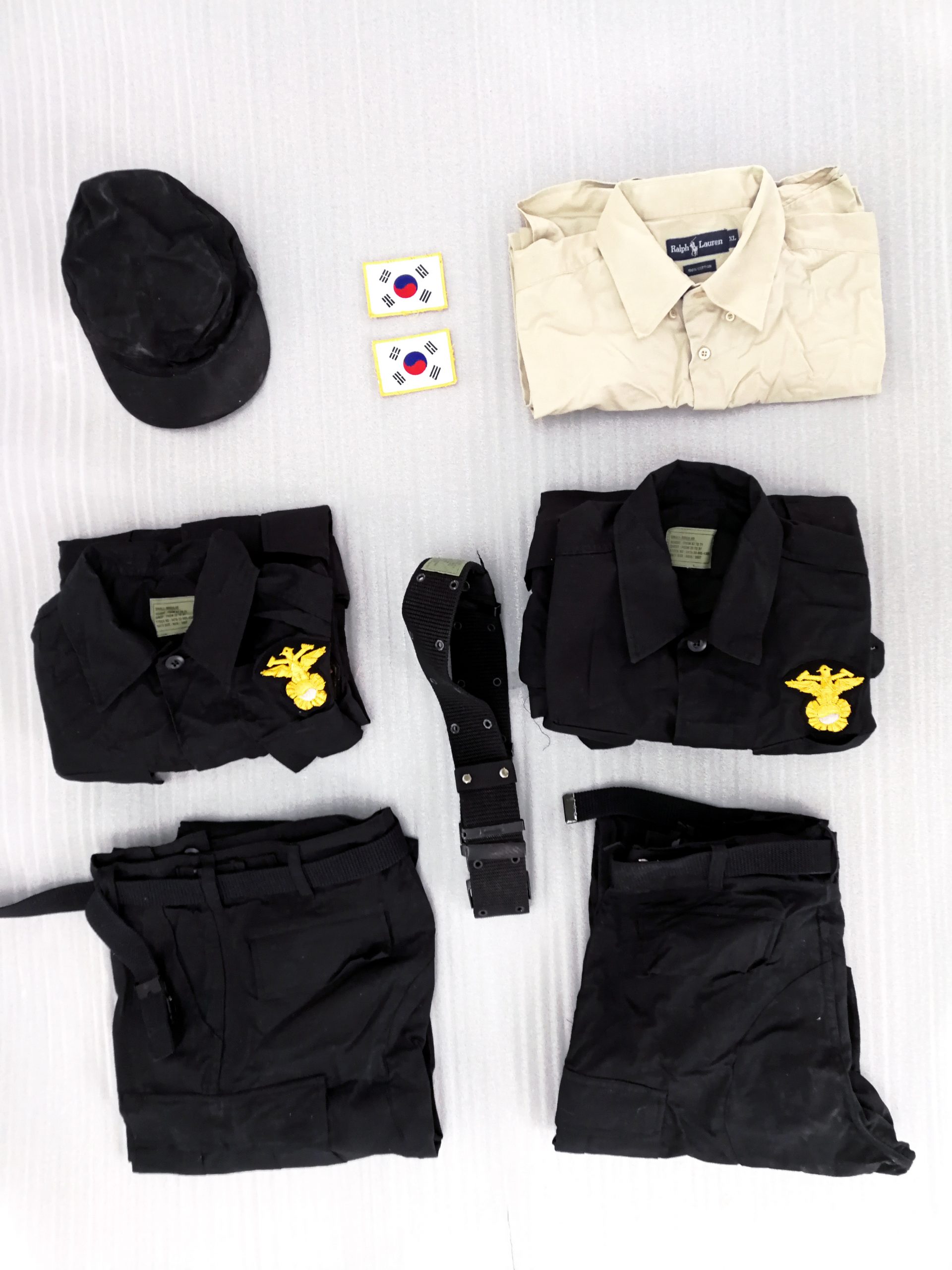 Lu Jie gave a speech at the academic symposium for the exhibition on October 6. Audio documentation.
8 interviews conducted before Tomorrow. Audio documentation.
Video and audio documentation of the public meeting.
Video documentation of the "secret" meeting.
Audio documentation of the "secret" meeting. This will be kept confidential until 2018.
Newspapers, magazines etc that document the real Inter-Korean Summit.
Security guard uniforms from the "secret" meeting.