Xu Zhen: Impossible is Nothing
Location: Long March Space, Beijing (formerly known as 25000 Cultural Transmission Center)
Duration: November 11 – November 30, 2008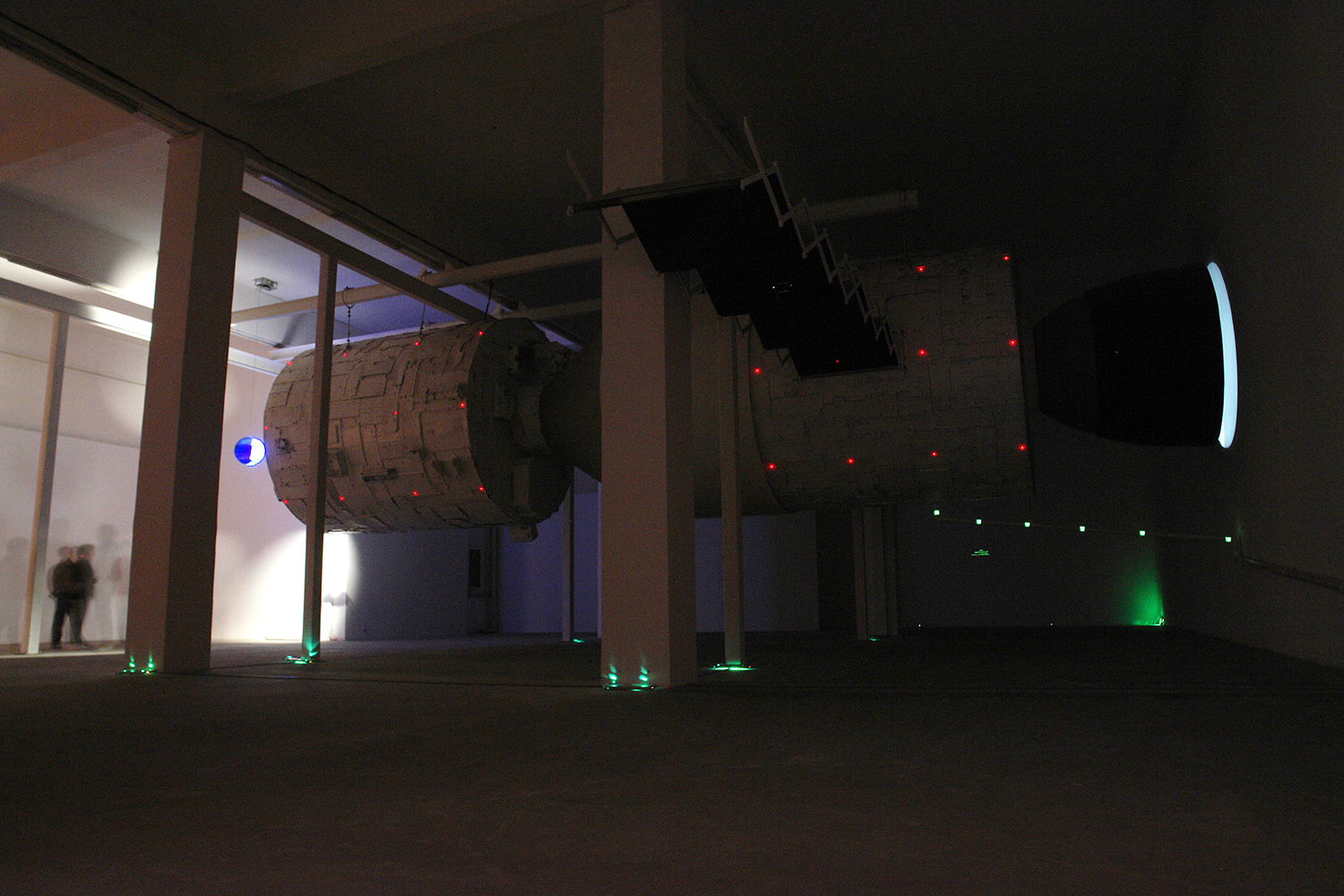 Limit vs. boundary
A psychological need or biological fact?
For how long can a human being exist in observed isolation?
Live in, live within, lived observed, lived mediated.... Social reality or lived assumption?
What is the difference between lived and observed reality?
Condition vs. principle
A historical fact or mediated fiction?
Welcome to the world of Xu Zhen.
Impossible is Nothing – connect the words:
Human Monitor Scorched Grass Black child Tree Vulture Dark night Soil Earth Artist Xu Zhen Airship Cosmonaut Mediated fiction Support Lived experience Observed reality Exist Inside the space In observation Mediated Social reality Lived assumption Fact Biological fact
Xu Zhen (b. 1977, Shanghai) is considered one of China's foremost young conceptual artists. Over the past decade, Xu Zhen has consistently sought to push the boundaries of social assumption, cultural anomaly and the imagined world and its factual relation, to name but a few of the constructs to which he humorously critiques contemporary life. His work, prolific and diverse, crosses the mediums of video, photography, performance and installation, and whilst addressing sensitive social and political issues, it is at once conceptually astute and powerfully provocative. Xu Zhen's work has been shown extensively in China and abroad, most recently included in the Third Guangzhou Triennial, Guangdong Museum of Art, Guangzhou, China, 2008 and 'PERFORMA07: Second Biennial of Visual Art Performance', New York, USA, 2007.