Long March Project——Yan'an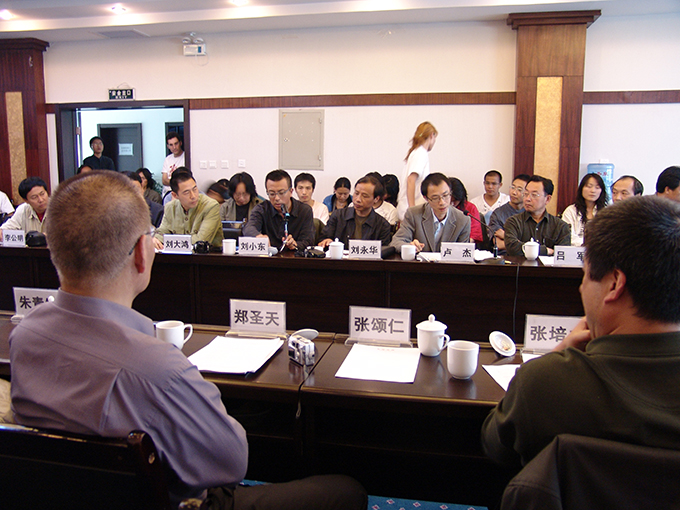 In May 2006, the Long March arrived in Yan'an, the terminal of the 6000-mile Long March by the Chinese Red Army. The Long March Project's "Yan'an" examined the effects of globalization on Chinese cultural development through a dialogue between history and the present. 
On the 64th anniversary of Mao Zedong's "Yan'an Forum on Arts and Literature", a three-day forum about the situation of contemporary art education was held at Yan'an University and the Kang-da (anti-Japanese resistance) Hotel. Initiated by artist Cai Guo-Qiang and organized by the Long March, the forum included the participation of 30 renowned art educators and scholars.
The Long March Yan'an Project brought art into the public realm, displaying works at the Kang-da Hotel, 11 cave dwellings at the former site of the Yan'an University, a Catholic Church which served as the historical site of the Lu Xun Art Academy, and other public sites throughout the city of Yan'an. 
"Yan'an" was concluded in Beijing in 2007 with a group show of purposefully-created works for the project.
PROJECT CONTENT
Related Discourse:
Long March Project: Yan'an Forum on Art Education Summary and Closing Ceremony: Lu Jie's Remarks