Yan'an Art Education Forum
Yan'an
Time: May 21-23, 2006
Location: Kang-da Hotel, Yan'an University, Yan'an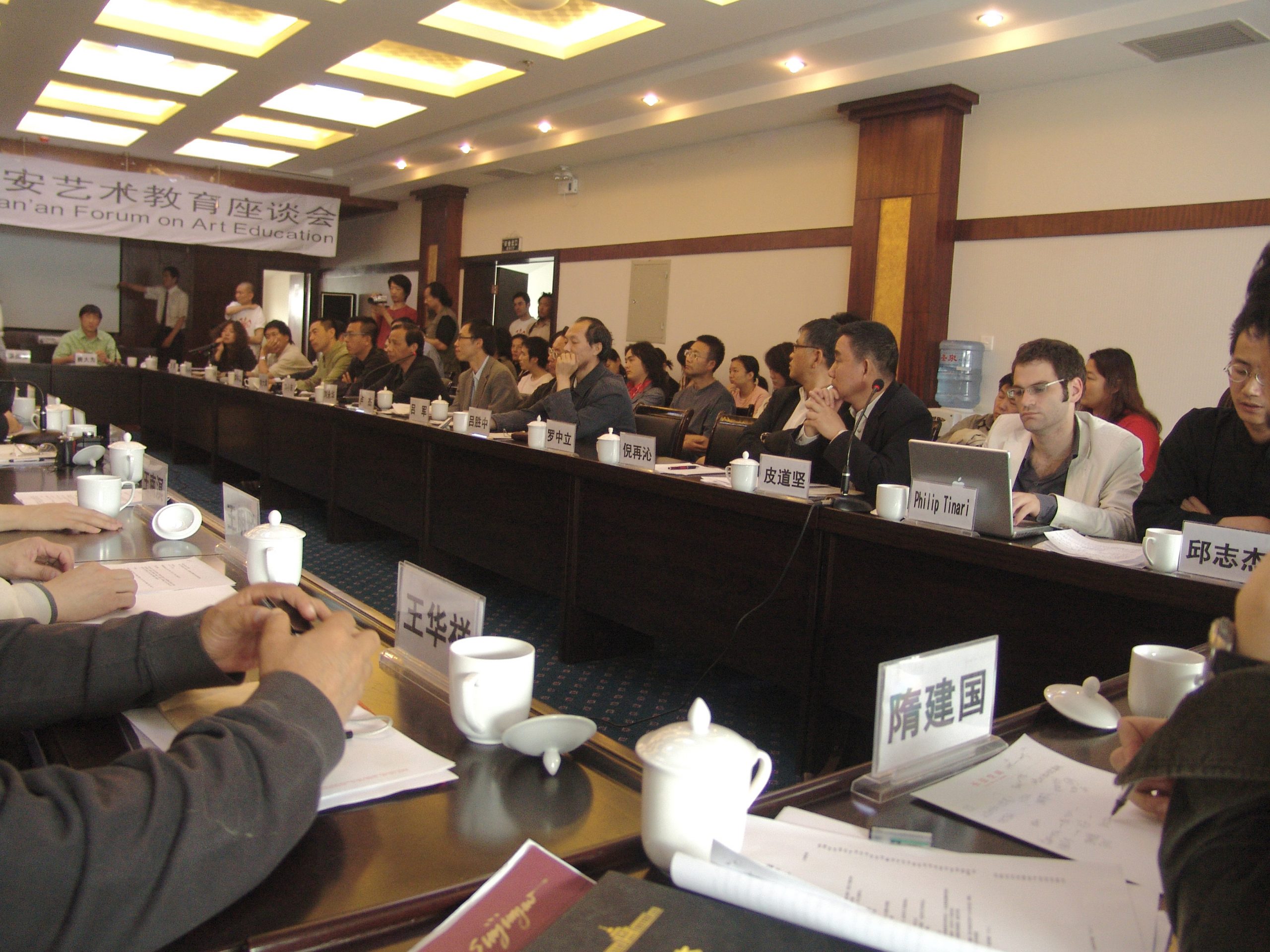 Initiated by the renowned artist Cai Guo-Qiang and organized by Long March Project, the Yan'an Forum on Art Education opened in Yan'an on May 21, 2006. With China's rapid economic development and the country's deepened and intensified internationalization, Chinese contemporary art has evolved from an original independent space of spontaneity to its current state of gradual acceptance and recognition by wider society. This process has occurred parallel to the establishment of China's own domestic contemporary art biennales and contemporary art spaces, and the blossoming of a prosperous domestic art market. We cannot ignore that to maintain the continued development of contemporary art in the future, questions pertaining to contemporary art education are of the utmost importance. At the same time, art education reform can lead to an understanding of the international art ecology context closely linked to China's own reality.
64 years after the Yan'an Forum on Literature and Art was held, Long March Project organized the "Yan'an Forum on Art Education" from the 21-23 May 2006 to discuss the current state of art education in China. The Forum invited various specialists from the art and academic worlds to discuss issues including individual understandings of the state of China's domestic art education system, later circling around questions including but not limited to: Is China's art education is in need of reform?; What is contemporary art education for?; Do we need contemporary art education?; How to develop contemporary art education? At the same time, the forum briefly introduced some examples of the situation of contemporary art education in other countries where they have achieved an environment for multiple schools of thought to flourish by creating platforms for experimentation rather than focusing too eagerly on definitions in their teaching. We hope that the forum can be an attempt to continue discussions and deepen exchanges and reflection on art education.
Forum discussants and participants included senior figures from the art and art education worlds, high-level officials and experts from national art education departments, directors of art academies, academic department heads, experts in art education from art museums and contemporary art institutions, researchers, artists, critics, and curators whose work goes deep into theories of art education, Chinese scholars and art educators teaching overseas, art media leaders and art students from all over China and from Yan'an itself.
Delegates included: Cai Guo-Qiang, Fei Dawei, Fan Di'an, Fang Lei, Gao Shiming, Hu Heli, Li Gongming, Liu Dahong, Liu Xiaodong, Liu Yongjua, Lv Jun, Lv Shengzhong, Lu Jie, Luo Zhongli, Ni Zaoxin, Pi Daojian, Qiu Zhijie, Shen meng, Sui Jianguo, Philip Tinari, Wang Huaxiang, Wang Mingxian, Wang Nanming, Xu Jiang, Yang Dongping, Yang Jingsong, Zhang Peili, Zheng Shengtian and others. Zhu Qingsheng and Gao Minglu delivered their remarks in writing and Chen Danqing delivered his speech by phone. There were a total of 31 official delegates at the forum.
Long March Project – Yan'an Forum on Art Education: Agenda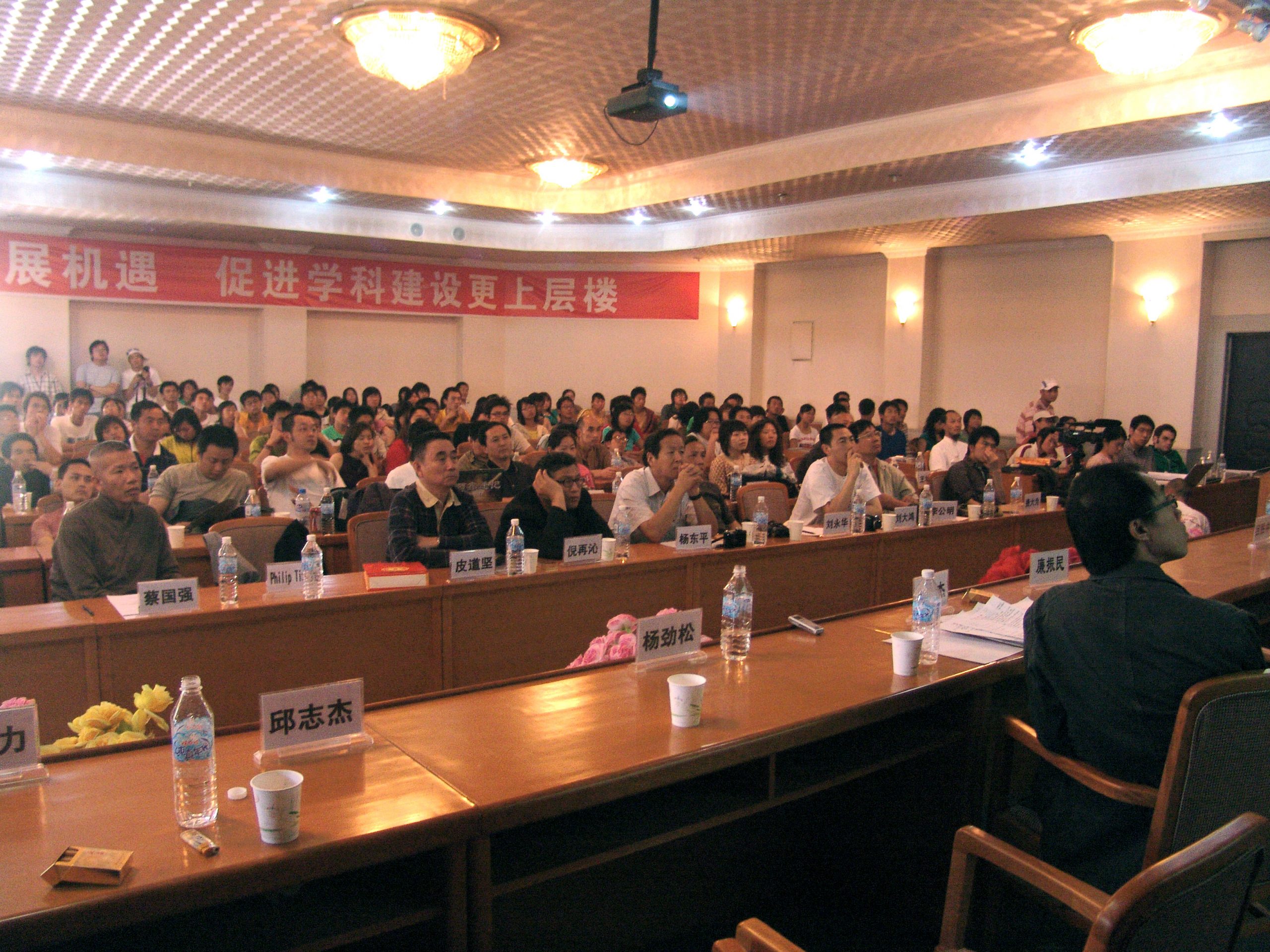 21.5.2006
Long March Project – Yan'an Forum on Art Education (Part I)
Discussion Title: "The Current State and an Understanding of China's Art Education"
Location: Yan'an Kang Da Hotel, Nr. 6 Conference Room
21.5.2006, 15:20-19:20
Long March Project – Yan'an Forum on Art Education (Part II)
Discussion Title: What is Contemporary Art Education for? – Differences, Challenges and Breakthroughs
Location: Yan'an Kang Da Hotel, Nr. 6 Conference Room
22.5.2006, 10:30-13:20
Long March Project – Yan'an Forum on Art Education (Part III)
Discussion Title: How to Develop Contemporary Art Education?
Location: Yan'an University Main Auditorium
23.5.2006, 10:50-13:10
Long March Project – Yan'an Forum on Art Education: Summary and Closing Ceremony
Location: Yan'an Kang Da Hotel, Nr. 6 Conference Room