Site 9: Maotai, Guizhou Province
Long March- A Walking Visual Display
Time: Aug. 13 – Aug. 15, 2002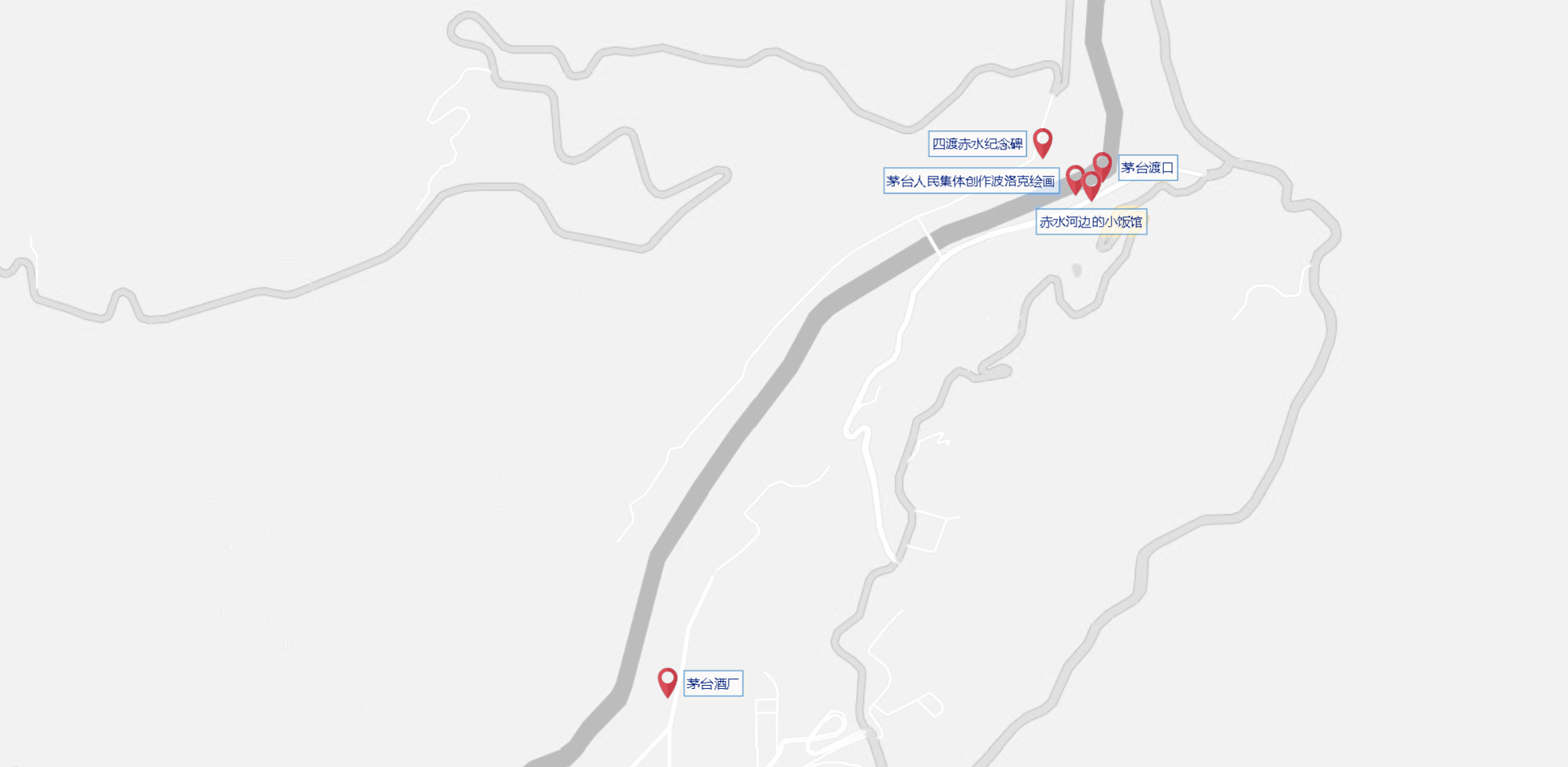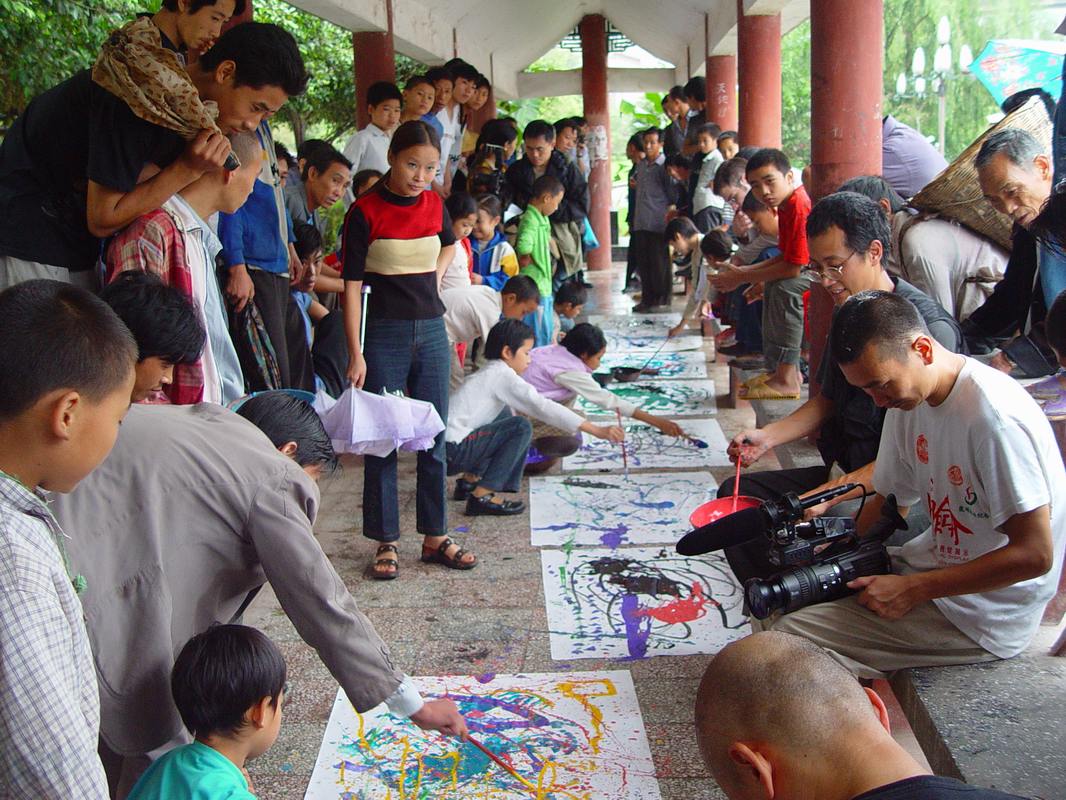 August 13

Lu Jie led the team to travel from Zunyi train station to Maotai. After the curatorial team investigating the site, the Maotai Number 1 Distillery, Lu Jie came up with an idea to modify the original plan of collaborating, exhibiting and interacting with amateur artists in the distillery. He decided upon carrying out a project involving the general public. The idea was to invite people from all walks of life to a lunch and drinking party, showing works by Che Guevara and Jackson Pollock, to examine the public's understanding of alcohol, art, idealism, individualism and their relationship with collective ideology.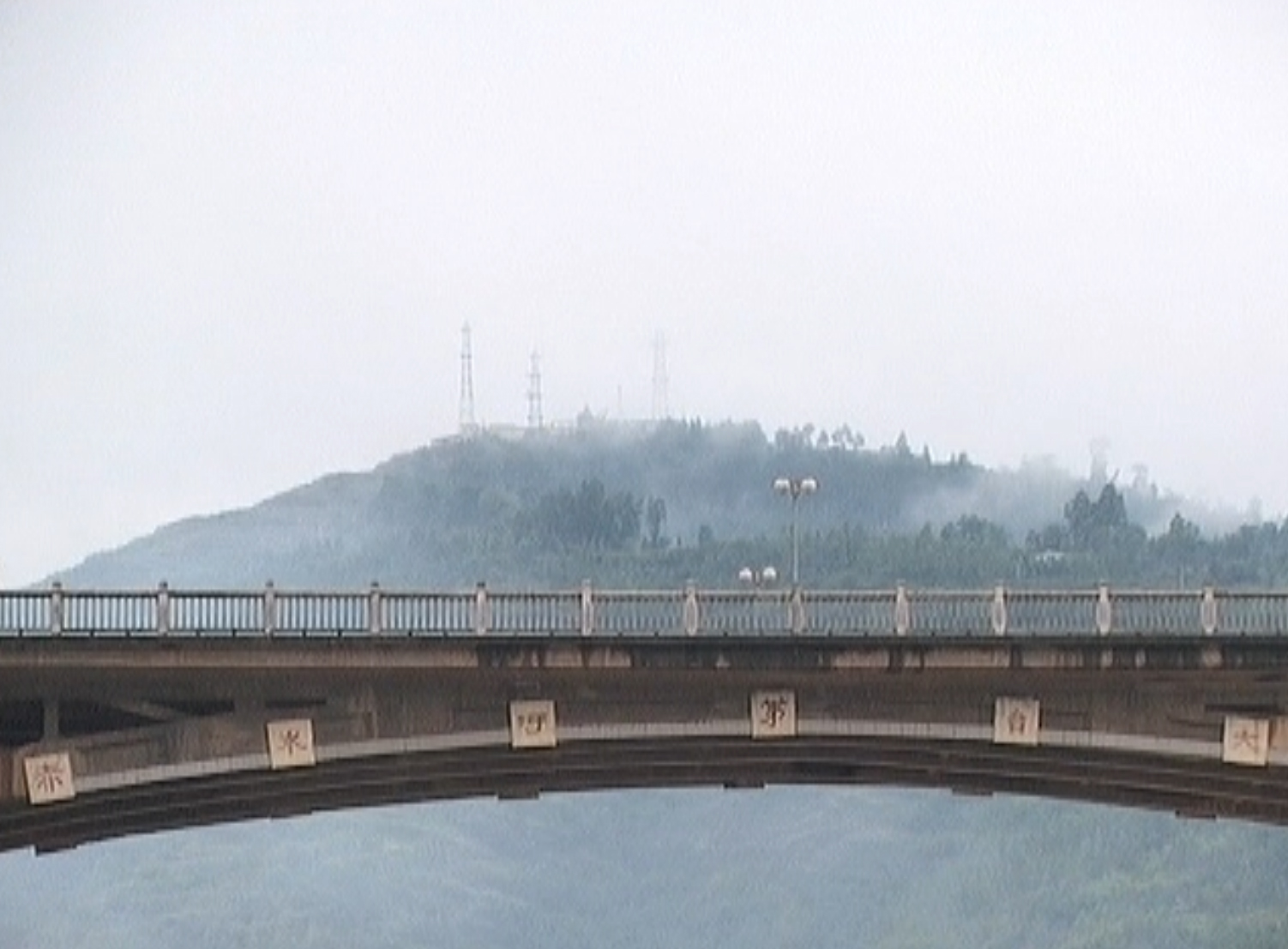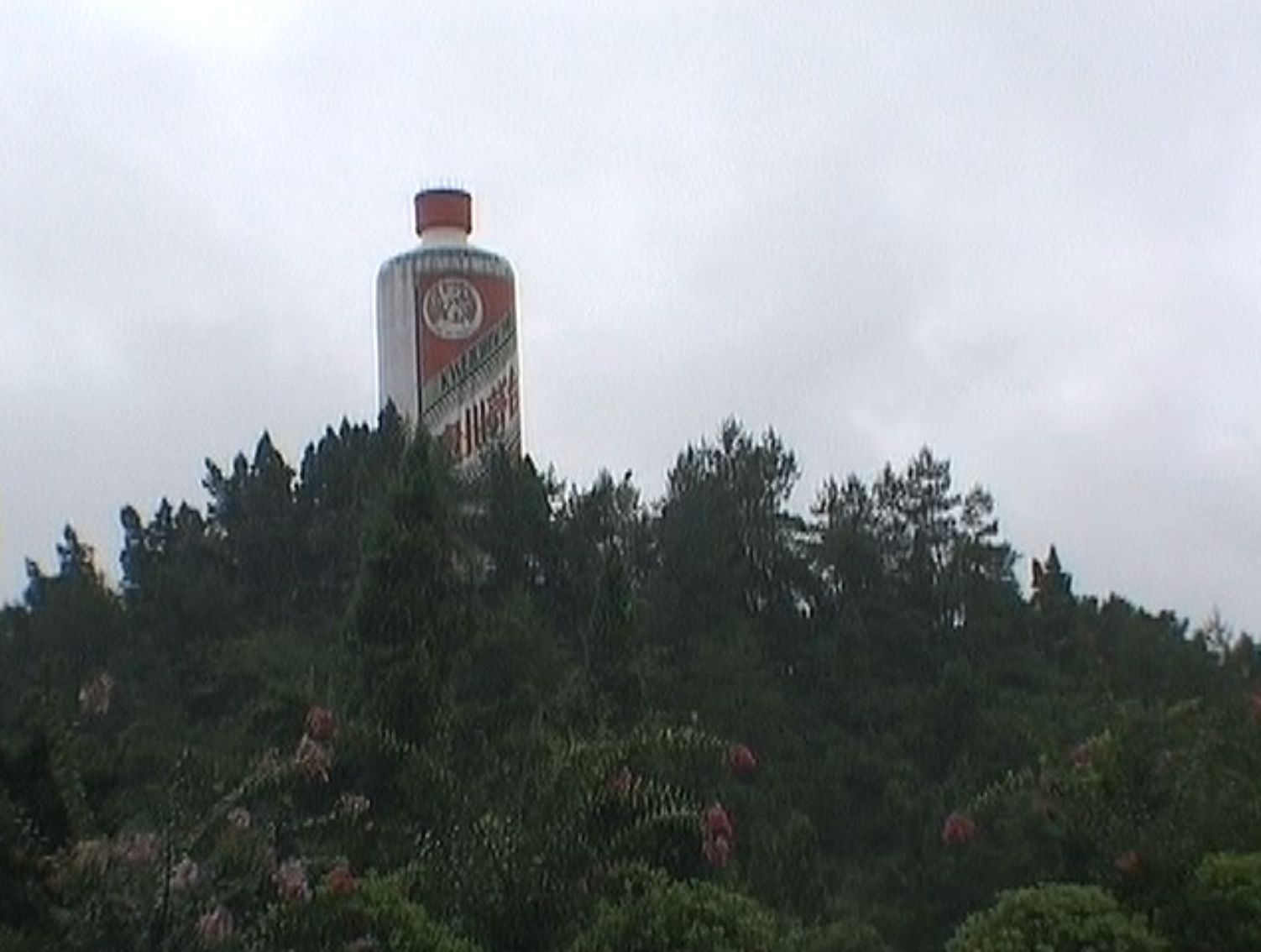 The Survey on the Relationship between One's Personality and Alcohol Intake
August 14

The local participants were initially wary of the activity. Lu Jie was the only marcher at the table with them, and he worked hard to explain how they should complete a survey form that had been prepared by the Long March team. The survey asked questions about the participants' identities: their names, occupations, and ages. It also asked questions about their relationship to alcohol – how often they drink and their general thoughts about alcohol – as the spirits distilled here are at the core of the town's collective identity. It was discovered that many people at the table rarely drank, and few believed that alcohol could make one a genius. Lu Jie tried hard to keep the conversation alive asking questions such as which famous Chinese leader could drink the most.