Site 7: On the Train between Kunming and Zunyi
Long March- A Walking Visual Display
Curatorial Plan: The mass line as the guarantor of the Communist Party's success/The Long March as planting machine, as propaganda brigade – Artist and the public/How to explain Marxism to the people through artworks and space/explaining art to rabbits
Route: On the Train between Kunming and Zunyi
Time: 2002.8.6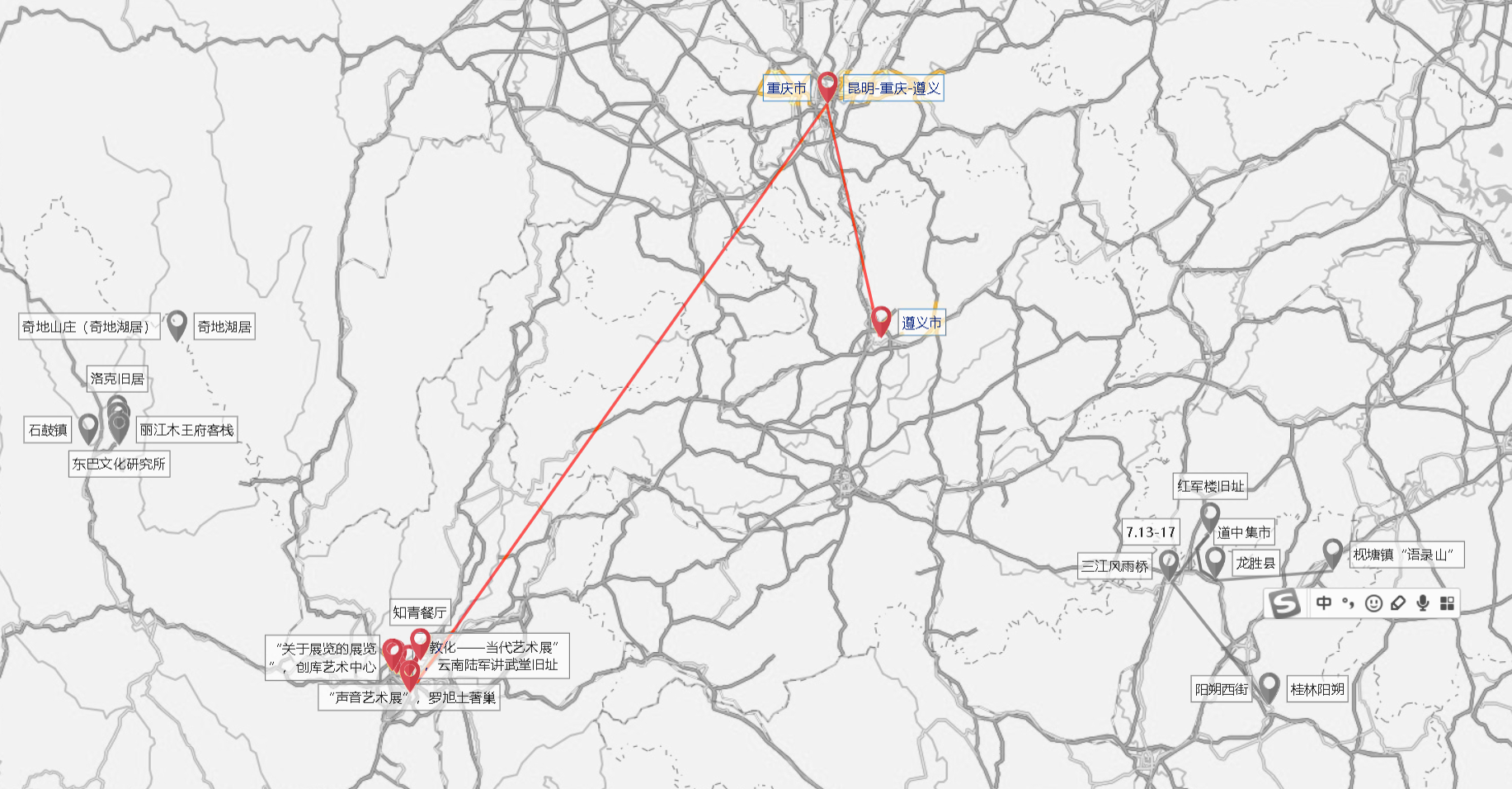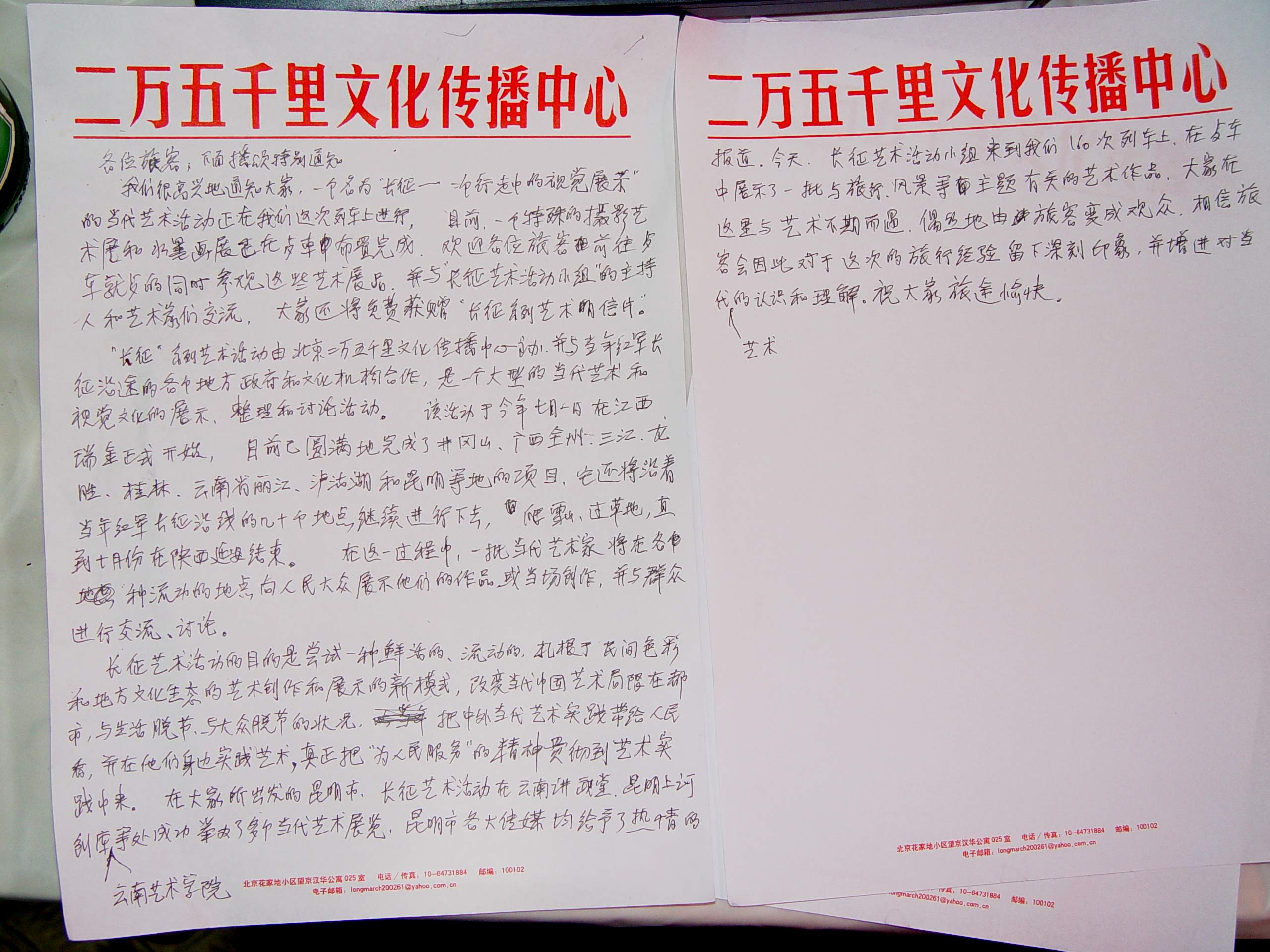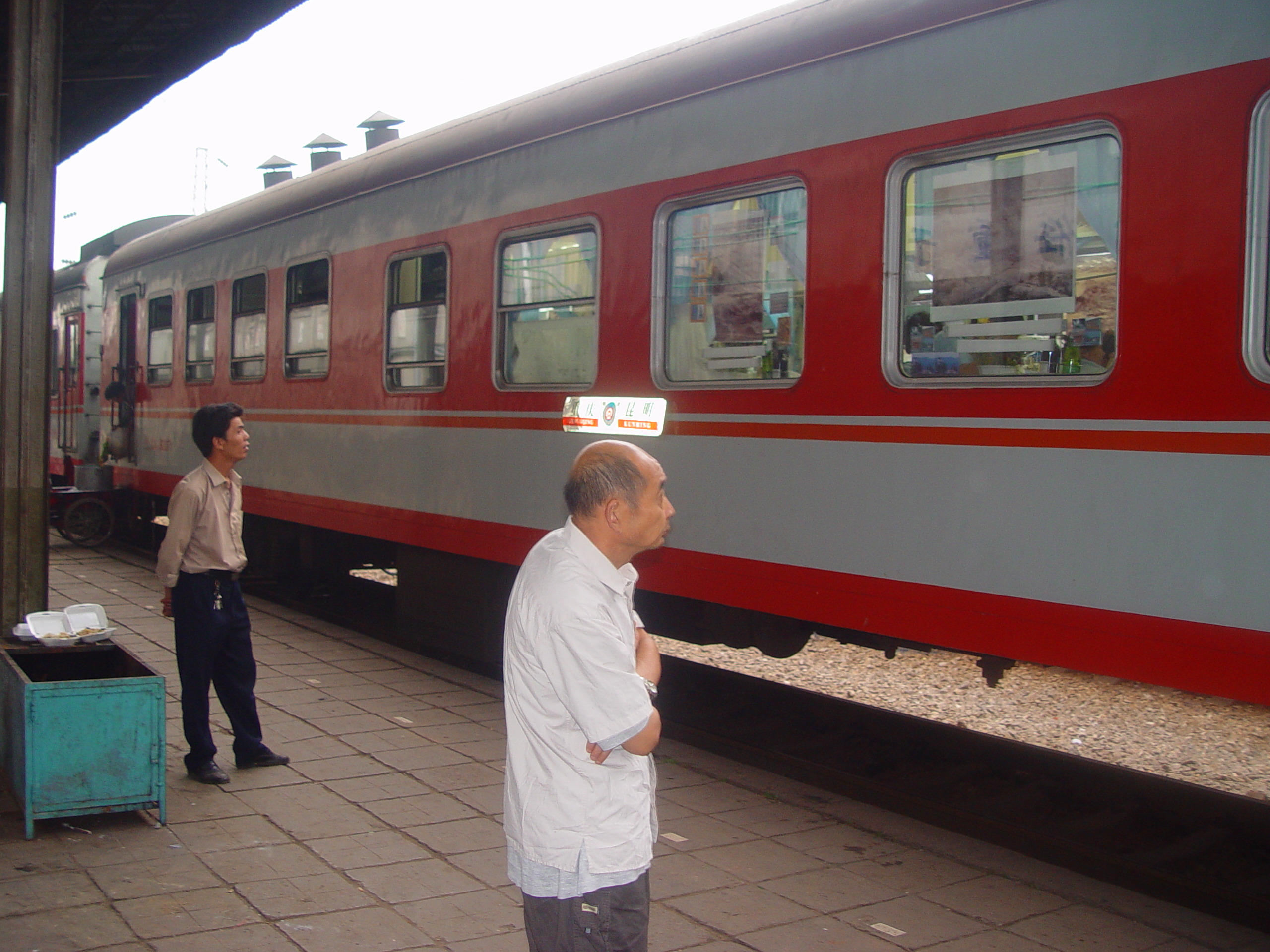 22:00
The lights are turned off in the sleeping compartments, and most of the passengers/audience go to sleep. Still absorbed in the excitement of the day, the comrades stick around in the dining car for discussion.
01:00
The train reaches Guiyang.
04:30
The train rolls up to the platform in Zunyi. The hectic task of unloading the luggage follows. The marchers get the sense that they have reached a sacred revolutionary site when they find the local cigarette brand is called "Long March," the logo written in the calligraphy of Mao Zedong.